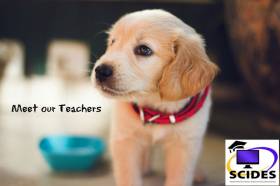 Hard to believe the first month of the new year is already over! Time flies when you're learning online. We have one more new team member to introduce to you: Meet Lynn Aubin, and don't forget to check out our Learn & Play Winter Challenge!
1. What's your name and where are you from?
My name is Lynn Aubin and I was raised in Penticton and now reside in Merritt.
2. How long have you been a teacher at SCIDES?
I am new to SCIDES this year.