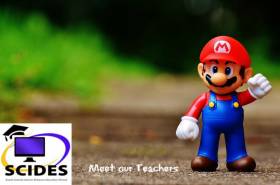 We're getting close to our winter break and there is time for one more feature of our new team members before the year is over. Meet Tom Oram, and stay tuned for the Learn & Play Winter Challenge coming soon!
1. What's your name and where are you from?
My name is Tom Oram, and I was born and raised in Kelowna, BC.
2. How long have you been a teacher at SCIDES?
I completed a short stint at SCIDES approximately 5 years ago, and I've officially been back since September 15, 2019.