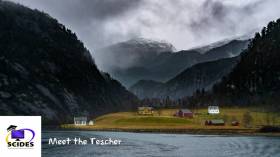 We have a second blog post for you this month, to introduce one of our new teachers. Welcome to SCIDES, Jennifer Deo! Don't forget to also check out our monthly theme, in November it's all about Grit. Now let's jump right in and find out more about one of the newest additions to the SCIDES team.
Thanks for taking the time, Jennifer. Can you introduce yourself and tell us where you're from?
Mrs. Jennifer Deo. I grew up in Vancouver, Washington down in the states. I currently live in Kamloops.