Educator of the Month - Gareth Tilt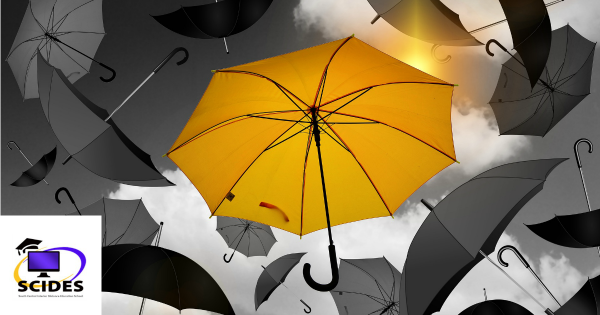 After introducing our new principal Mrs. Karen Goetz in last month's inaugural Educator of the Month blog post, we're thrilled to feature the next educator of the month, Mr. Gareth Tilt. He was kind enough to answer our questions, and we're excited to share his answers with you:
Mr. Tilt, let's do something easy to get started: Where are you from?
I am originally from the Kamloops area and am now a Merritt resident.
How long have you been a teacher at KLC?
I taught Sciences and Mathematics for three years at SCIDES and I am now in my first year working at the Community Learning Centre (CLC).
That's exciting! The CLC is a great opportunity for alternative education and adult education as well! Why did you become a teacher?
I was looking for a profession that would be highly social, personally challenging, rewarding, and frequently changing. No two days are the same as a teacher and that always keeps things exciting.
What's your favourite aspect of being a teacher?
Getting to know all the different students and their individual personalities. It is such a privilege to play a role in such an important stage of their lives and to be able to share in their successes.
It really is a privilege, and we love having you on the KLC team. Now let's dig a bit deeper - what's your least favourite aspect of being a teacher?
I have never been a huge fan of paperwork and while I completely understand its importance I still always prefer my time spent interacting with students and staff.
We can certainly all relate to that! What's your best advice for a student who wants to figure out their career path and calling?
My best advice is to tell students it is okay if they do not have it all figured out right away. I love being a teacher; however, the profession wasn't even on my mind until I was well into university. As such, I would recommend that students try and keep their options open and select a variety of courses. It is great to have a direction, but don't be afraid to try something new as it may be a turning point in your search to finding a meaningful profession.
That's great advice. Now let's talk about reading. What's your favourite book and why?
Much to many of my colleagues' dismay, I have never been a huge reader. I would much rather read something like Popular Science or unwind with Calvin and Hobbes than sit down with a typical novel. I often like to have many things on the go at once and as such, smaller stories and articles are more likely to grab my attention.
Calvin and Hobbes is great! Now another question that digs a bit deeper: What's the best advice you've ever received?
It may be a bit cliched, but just to be genuine and treat people with respect and kindness. You never really know what someone else has been through on any given day, so I have always found it best to ere on the side of understanding.
Wise words, and it's so true. You never know what someone has been through. What do you still want to learn?
There is so much that I could list here as there will always be more to learn. I am constantly trying to find ways to become a more effective and engaging teacher so if anyone has suggestions, please do not hesitate to let me know. I am also very interested in learning about the various community resources and organizations in my surrounding area that could be an asset to our school and our students.
When you're not busy helping your students and marking assignments, what do you enjoy doing?
I have a pretty wide array of interests from board games to firefighting and spend most of my days spending time with friends and family. I like to hike, scuba dive, play softball, and enjoy the outdoors. If there is a sport or activity that I haven't tried yet I would definitely be interested in checking it out.
Thank you, Mr. Tilt, for taking the time!
Do you have questions about how we can help you take charge of your education? Connect with us via our website, where you can also browse course and program options, and find study tips for elementary and secondary students.