Welcome to the 2018/2019 School Year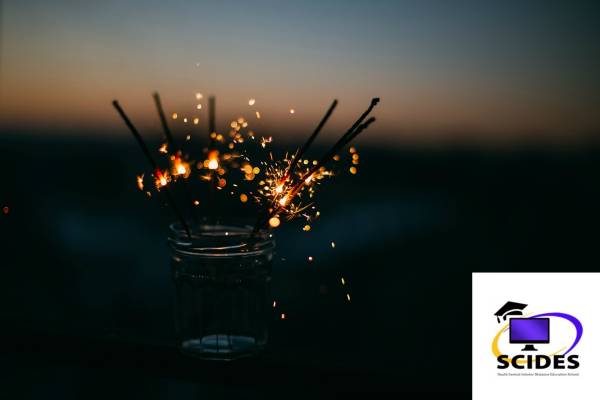 ~ A message from Principal Karen Goetz ~
The following is an excerpt from J. Abner Peddiwell's The Saber-Tooth Curriculum, first published in 1939. Two stone-age philosophers are discussing education and, interestingly, what they say, even by 1939 standards, is not that different than modern discourse on the subject.
"Schools are educational institutions, aren't they?"
"Of course."
"And is education supposed to change people?"
"Certainly."
"Is it supposed to make them better or worse?"
"Better, naturally."
"Then, in order to know what to do with our students in the [school], we must discover how to treat them so that they will become better?"
"Well, yes, better, more efficient, more competent intellectually. We must teach them how to think, not what to think."
"A student can become better, more efficient, more intelligent only with respect to the social environment in which he operates?"
"Why – er – yes, I suppose so."
"Then in order to determine what our [school] curriculum should be, we must first decide what our society should be?"
"Oh no! Certainly not! That would be the blueprint of a future social order. That would be teaching them what to think. Besides, you would be pretending to know what is going to happen tomorrow. Only the Great Mystery knows what is going to happen tomorrow….."
"I don't see anything so wrong about attempting to predict what is going to happen tomorrow. If I teach my students tiger-scaring just as professors have been doing for the Great Mystery knows how many years, will I not, in effect, be predicting that those students are going to be in a society tomorrow in which tiger-scaring will be a very valuable thing for them to know?"
Imagine a pre-historic curriculum in which fish-grabbing, horse-clubbing and tiger-scaring were the basic, necessary courses that all students must master in order to contribute to their society. In the 21st Century, this would seem ridiculous. As the world and its societies change, so too must its educational systems. But no change happens without a bit of debate, angst, and hard work.
The 2018-19 school year welcomes even more updates into the BC curriculum. I am excited for the courses that have come – and that are coming – available, but also realize the work required to make them ready. School-age students are being given opportunities to learn a broader and more focused range of topics in a teaching environment that values coaching (as opposed to directing), learning (as opposed to getting the work done), and collaborating. The competencies of our Redesigned BC Curriculum promote the education of people who can work together in the world, appreciate its diversity, and tackle its challenges. What an amazing resume!
While fish-grabbing, horse-clubbing and tiger-scaring pre-date all of us, the basics of "reading, writing and 'rithmetic" do not. And they are still prevalent. In fact, literacy and numeracy skills form the foundation for learning in our province and more work than ever is being done to ensure that everyone achieves mastery.
Now, in my second year at Kengard Learning Centre, curriculum and engagement are on my mind. How can we maximize students' educational experiences and ensure they are equipped for the world they are inheriting? How do we help prepare youth for jobs and careers that don't even exist yet? What do they need from their school? And so I return to the stone-age dialogue.
Like death and taxes, change is a necessary part of life. In fact, it is an indicator of life. Whether we require a "love it or list it" makeover, a new diet or exercise regimen, or an opportunity to explore something entirely new to us, continuing to stretch and adapt to our world helps us to improve ourselves and it. (As I write this, I think of two families with my school this year who have embarked with their children on year-long trans-continental and trans-Canadian tours.) Education has become remarkably adaptive and responsive to individual needs; it is a great time to be a student!
So I leave you with these thoughts for the upcoming school year. Embrace your learning. Think about things. Explore creativity for pleasure and problem-solving. Be active. Discover something you want to know - and pursue it. Care. Whether young or old, it is never too late to learn. And while some subjects still develop the tools necessary to unlock your learning, all of them have the potential to change your life.
Wishing you all an inspired educational journey.
Mrs. K. Goetz, Principal