Meet Our Teachers - Corey Hermiston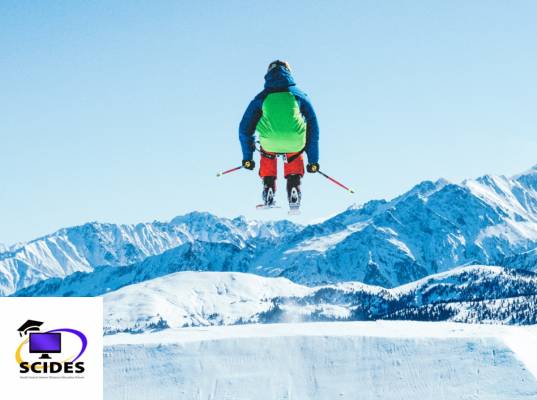 Our theme this month is Courage and Random Acts of Kindness, but we also want to continue introducing our new teachers to you. Welcome to SCIDES, Corey Hermiston! Let's find out more about one of the newest additions to the SCIDES team.
Thanks for taking the time, Corey. Can you introduce yourself and tell us where you're from?
My name is Corey Hermiston and I am from Kamloops, British Columbia.
How long have you been a teacher at SCIDES?
September 2020! This is my first year!
Why did you become a teacher?
I became a teacher because I enjoy working with youth and watching them grow. The fulfilment one gets from teaching is second to none.
What's your favourite aspect of being a teacher?
Experiencing the thoughts of my students, specifically regarding Social Studies content. The minds of youth are simultaneously challenging and refreshing.
What is your least favourite aspect of being a teacher?
Come on! There are no bad days!
What's your best advice for students who want to figure out their career path and calling?
Try everything! Diversify your experiences. Challenge yourself. Do not be afraid of failure. Better yet, embrace failure as part of the learning process. We must fail to succeed!
What's your favourite book and why?
As a young boy and early teenager, it was Harry Potter. This series showed me that fantasy, though seemingly fictive, holds all the truth in the world. In my adult years it is still fantasy, but the series has changed to the Kingkiller Chronicles by Patrick Rothfuss. The two books out are called Name of the Wind and Wise Man's Fear. All his fans are waiting for the third and final installment.
What's the best advice you've ever received?
Fail. Fail Better. Edit. Edit again. The wastepaper basket is your friend. Also, be active.
What do you still want to learn?
A second language.
When you're not busy helping your students and marking assignments, what do you enjoy doing?
In the summer I golf and play softball, in the winter I ski and skate on lakes. I also kickbox. My wife and I love walking, going out to dinner (COVID willing), playing guitar, and singing. I also love to read and write.
Thanks for taking the time to answer the questions, Corey! We're so glad to have you on the SCIDES team.
If you would like to find out more about SCIDES and the programs we offer, connect with us on social media, or get in touch.