Meet Our Teachers - Robert French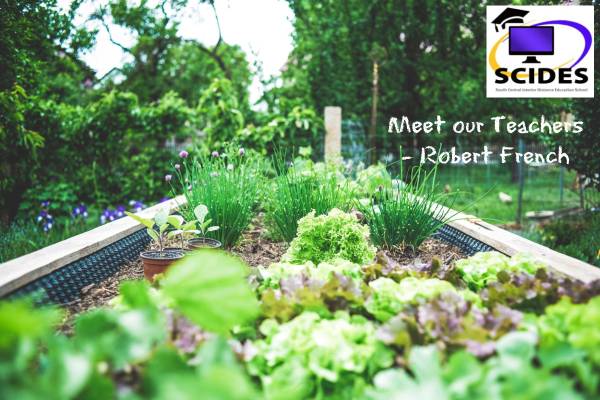 It's been a while since we featured our educators on the blog. We want to make sure that we introduce everyone on our amazing team, and this month our Math teacher Robert French agreed to be interviewed.
Thanks for taking the time, Robert. Can you introduce yourself and tell us where you're from?
My name is Robert French and I grew up in a small town up North.
How long have you been a teacher at SCIDES?
I've been teaching at SCIDES for about 7 years.
Why did you become a teacher?
I enjoy working with people and seeing people succeed.
What's your favourite aspect of being a teacher?
Seeing the lightbulb go off when students are trying to learn a new math concept.
What is your least favourite aspect of being a teacher?
That there isn't enough time in the day to connect with everyone I'd like to.
What's your best advice for students who want to figure out their career path and calling?
A career and your ability, fulfillment, and enjoyment from it is based a lot on who you are as a person and you're still figuring that out. So don't rush, you have time.
What's your favourite book and why?
Honor Harington and it is actually a series. I enjoy it for the science fiction element and the fact that it continues to develop the further into the series you get.
What's the best advice you've ever received?
To not overload myself. Ensuring I have time to take care of myself and to enjoy life.
What do you still want to learn?
I'd like to learn how to fly fish. It is on my to-do list for this summer.
When you're not busy helping your students and marking assignments, what do you enjoy doing?
Right now, you'll find me outside planting this year's vegetable garden.
Thanks for taking the time to answer the questions, Robert! We're so glad to have you on the SCIDES team.
If you would like to find out more about SCIDES and the programs we offer, connect with us on social media, or get in touch.